Artist in Residence Program
About AiR 
Program Manager: Aaron Baxter
Collaborators: Art Center of Corpus Christi; Mary and Jeff Bell Library TAMUCC
Project Description: The goal of this program is to blend the Arts and Biological Sciences to foster collaboration between different disciplines on campus, and within the local, regional, national, and international community. We welcome artists from around the world (painters, writers, musicians, etc.) to experience the culture of south Texas and Laguna Madre ecosystems for inspiration. Work produced provides a creative tool for enhancing appreciation and promoting conservation of this unique area. 
AiR Application
If you are interested in applying for the Artist in Residence Program, please click here to start the application process.
Previous AiR Participants
Robin Ward-McLaurin (March 21-25, 2022) 
          Robin Ward-McLaurin is an Art Professor at the University of Mary-Hardin Baylor and has been selected as our next Artist in Residence at the Laguna Madre Field Station. Robin is a photographer that works in digital, analog, and historical photographic processes to produce her unique style. She enjoys working with art materials derived from natural sources such as photographic emulsions created from plant materials. During her residency, she hopes to produce a series of prints using salt extracted from the hypersaline waters of the Laguna Madre. Robin seeks to demonstrate that art can be made from the materials that surround us and that art is accessible and interactive. Her residency will occur in March 2022 and the resulting body of work will be displayed at local showings later in the year.
Lorraine McFarland (March 22-26, 2019)
          Lorraine was our first Artist in Residence who resides outside of Texas, making the journey down to the Laguna Madre Field Station from Missouri in March 2019. Trained as a wildlife biologist, Lorraine possesses a combination of scientific knowledge and artistic skills, which allowed her to create a unique body of work during her residency.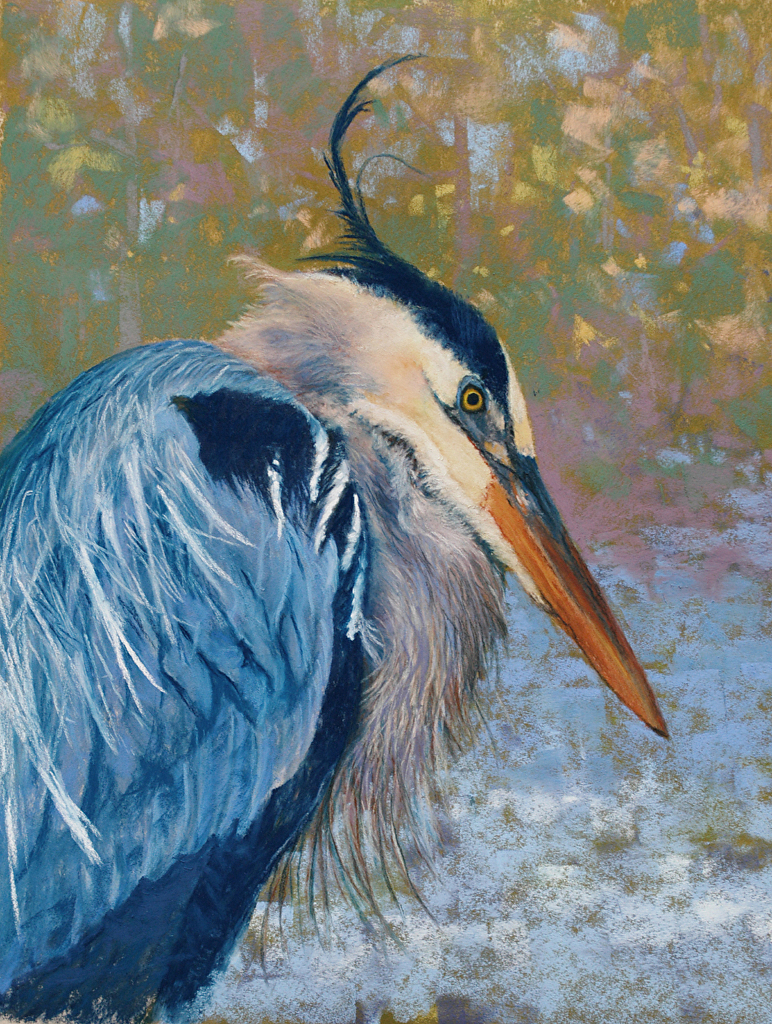 In her own words, "I feel a responsibility as an artist to evoke an emotional response in the viewer of my work. I choose subjects from nature that move me in a way that allows me to proceed from instinct rather than from rational thinking – that is, in a visceral way. By using this visceral reaction to render what I see, I hope that the leap we must make from three dimensions to two dimensions becomes a non-issue and will put the viewer in that particular place at that particular moment in time. Nature's grandeur provides me with beautiful colors and light. I experience joy while painting with pastels in particular, because those colors and light are so impeccably achieved by layering and juxtaposing different pastels on various surfaces."
          Lorraine has worked as a self-employed artist since 2006 and travels the country showing her artwork and hosting workshops for aspiring artists. She has won several awards for her art and belongs to numerous professional societies.
Jenifer Hartsfield and Diane Weiner (January 14-19, 2019)

          Jenifer Hartsfield and Diane Weiner spent a chilly week in January at the Laguna Madre Field Station, where they were inspired to create some wonderful works of art. While the conditions were not ideal, these two wonderful artists made the best of it. Both are very talented and produced works in several mediums, including paint and fabric. Their work was shown at the Corpus Christi Art Center and Mary and Jeff Bell Library.
Jon Steele (October 29-November 4, 2018) 
          Jon Steele, a Texas native, makes his living traveling the world, documenting surf and skateboarding culture, while capturing his perspective of the world's oceans. As two-time photo editor of surf and skateboarding publications, Steele has been in the trenches of editorial work for the past 20 plus years. His work includes international surf, skateboard and SUP magazines the world over. It has been featured in all the top surf and skate magazines and in industry campaigns throughout the world, including The Surfers' Journal, Surfer & Surfing Magazine, ESPN, and the New York Times.
Jacob "Augs" Augsburger (March 27-31, 2017)
          Jacob "Augs" Augsburger is a classically trained Fine Artist with a diverse background in every facet of creative enterprise, and a strong passion as an artist, sportsman, and conservationist. Augs is also a former Professor of painting, drawing, and digital art at Texas A&M University – Corpus Christi.
          His undergraduate career includes both the University of Houston and Texas A&M – Corpus Christi, and he received his Masters of Fine Arts degree from The Pennsylvania Academy of the Fine Arts in Philadelphia, the nations oldest Art School and Museum. He has worked as a graphic designer, illustrator, photographer, and videographer throughout his fine arts career. He combines his traditional style and classical education, with modern elements of design, graphics, and digital imaging. His training allows him to push the boundaries of existing fine art media and techniques, while allowing the fusion of traditional styles into the fast-paced digital world. His approach to making art is based on the beauty and energy of nature, often blending classical illustration and painting techniques with new media and a style indicative to our Gulf Coast.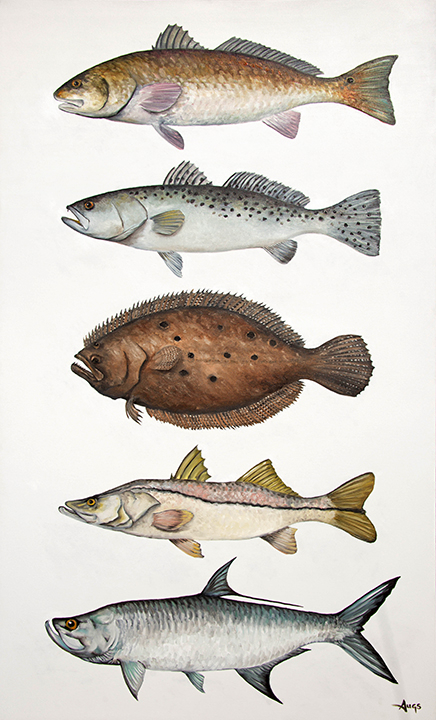 Jeffrey Neil McDaniel (October 1-6, 2016)

         Jeffery Neel McDaniel, an artist from Corpus Christi, TX, has been selected as our second Artist in Residence in October 2016. He resides on the South Texas Gulf Coast with his wife Jessica and an ever changing menagerie of animals. In addition to painting, he enjoys fishing, golfing, photography, birding, reading, and joking around with family and friends. He is also captain of the search and rescue boat, the Laguna Mermaid, for the Texas Sealife Center.
          When not engaged in these activities, he works as a Licensed Professional Counselor and is a specialist in trauma and crisis counseling. He finds that painting is a great stress reliever and is a large part of what motivates him to paint. The other motivation is the beauty and mystery of the natural world where he tries to express his wonder, curiosity, gratitude, and awe of nature when he is on one of his outdoor adventures. If you would like to see more of his archived works, visit his website 
Jeffery Neel Art
to share his excitement and amazement associated with the natural beauty of the South Texas Coast and the Texas Hill Country.
David Tripp (June 7-12, 2015)

         Dr. David Tripp, a watercolorist from Arlington, TX, was selected as our first Artist in Residence in June 2015. Dr. Tripp teaches at Arlington Martin High School and at Texas Wesleyan University and has had nearly 40 shows of his paintings. His specialty is plein air (outdoor) subjects. Dr. Tripp spent a week at the Laguna Madre Field Station, immersing himself in the beauty of the natural environment that is our own unique Laguna Madre. Visit David Tripp's 
website
 to learn more.