3rd International Symposium on Language Attitudes toward Portuguese, Spanish and Related Languages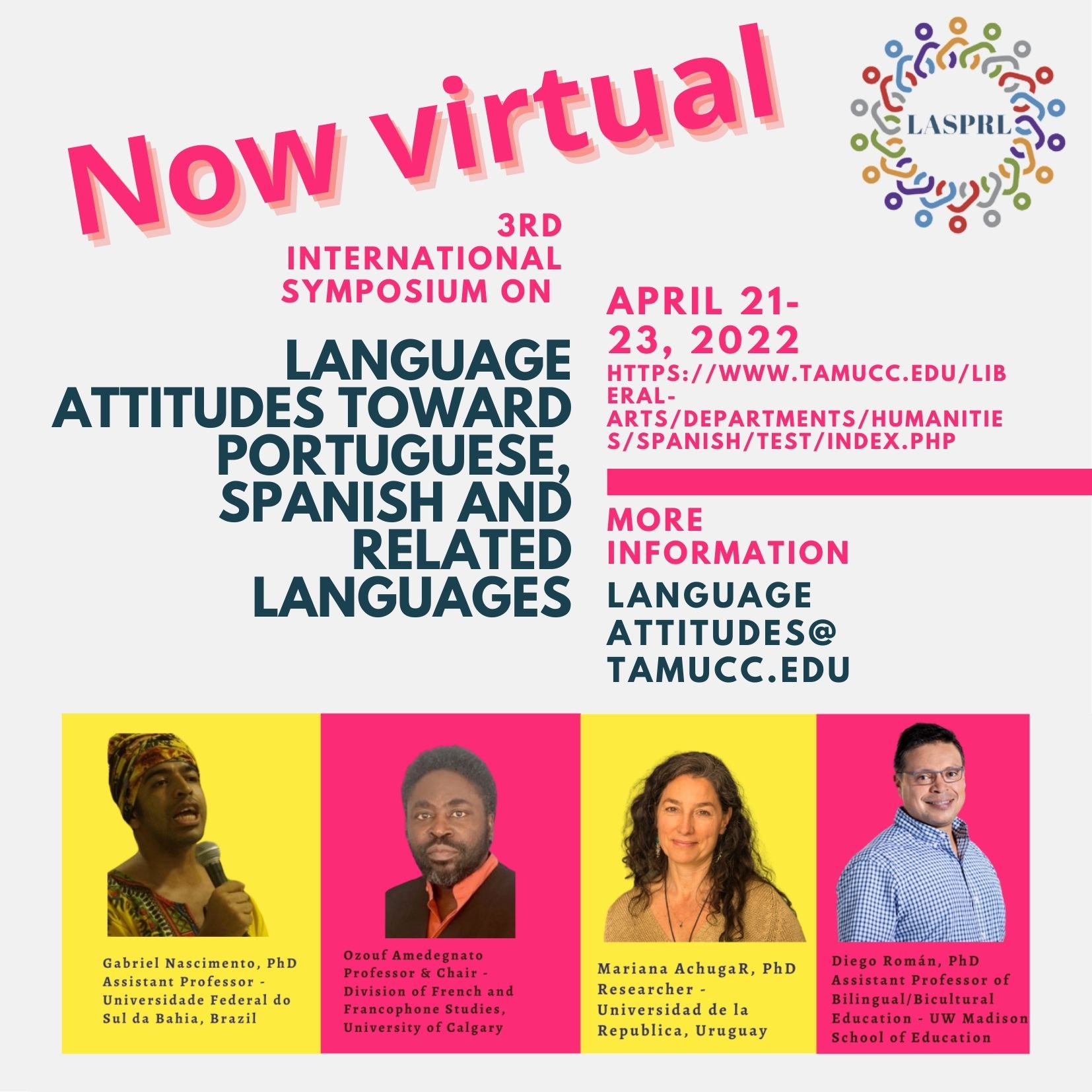 The symposium will bring together scholars from a wide range of disciplines who are interested in sharing their expertise about linguistic attitudes and in discussing and comparing their empirical and theoretical findings. We aim to reach a synergy of perspectives and approaches that emphasize the role of language attitudes in the face of situations that emerge in intergroup encounters involving Spanish, Portuguese, related languages, and different linguistic practices. 
Important Dates
Call for papers open: April 21, 2021
Call for papers deadline: October 31st, 2021
Notification of acceptance: November 15, 2021
Early bird registration opens: November 15, 2021 - January 31st, 2022
Regular registration opens: February 1st, 2022 - April 21, 2022
Conference: April 21 - 23, 2022
Official languages: English, Portuguese, and Spanish
For more information please email languageattitudes@tamucc.edu.
Find us on the Sociolinguistic Events Calendar: https://baal.org.uk/slxevents/ 
And on The Linguist List calendar: https://old.linguistlist.org/callconf/eventcalendar.cfm?da=1&mo=4&ye=2022