COEHD Newsletters
December 2022
Happy December 2022 from the COEHD!
From the Dean, Dr. David Scott:

As the semester draws to a close, I want to expressly thank all of our students, faculty, staff, and supporters. The College shines brightly thanks to your dedication and commitment. Best of luck wrapping up these last weeks, and I hope the coming break brings some much-deserved peace and relaxation. Congratulations to all of you who will be graduating from TAMU-CC this semester! We are indeed proud of you and for you!
New Tent
The COEHD now has a 10' x 10' tent that can be borrowed for college events. Contact coe@tamucc.edu to borrow it.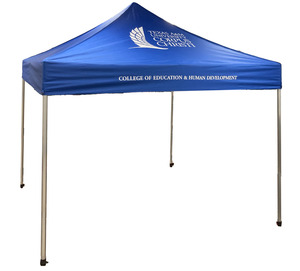 Focused on Improving Teacher Preparation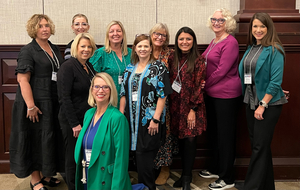 COEHD faculty and district partners from Corpus Christi ISD and Gregory-Portland ISD recently attended the US Prep Learning Tour in Ft. Worth, TX. The group learned strategies for improving teacher preparation and expanding year-long residencies for pre-service teachers.  Pictured from right to left are:  Kathleen Lynch-Davis (Associate Dean, COEHD), Kimberly Reinhardt (Associate Professor, CILS), Kellye Loving (Principal, CCISD Early Childhood Development Center), Brenda Brinkman (Principal, GPISD Stephen F. Austin Elementary), Robin Johnson (Associate Professor, CILS); Michele Staples (Clinical Assistant Professor, CILS), Phyllis Robertson (Chair, CILS), Celeste Fernandez (Principal, CCISD Houston Elementary), Jana Sanders (Professor, CILS) and Penny Armstrong (Principal, GPISD East Cliff Elementary School).
 
Department updates
Curriculum, Instruction, and Learning Sciences
Our faculty and graduate students have been busy with conference presentations, ongoing research projects, and publications. Marilyn Keller Nicol, Ph.D. student in Literacy Education, recently received the Jack Cassidy Memorial Scholarship from the Texas Association for Literacy Education.
 
We are beginning the search for four new faculty members: an Associate Professor of Bilingual Education, an Assistant and an Associate Professor of Early Childhood Education, and a Clinical Associate Professor of Reading.
 
CILS faculty have been working on catalog changes: a revised Teacher Education Core, the proposed addition of an English as a Second Language minor, and the proposed master's-level Literacy Coaching Transcripted Certificate.
Counseling and Educational Psychology
The department held its inaugural alumni/recruitment reception at the Texas Counseling Association's Professional Growth Conference in Dallas on November 10. Over 50 attendees were present, including faculty, students, and alums.
 
At the Professional Growth Conference, master's student Joya Williams received a grant to support BIPOC student/new professional conference attendance. Joya was recognized at the awards ceremony and had the opportunity to network with TCA leadership throughout the conference. Overall, the department had four MS students and five doctoral students attend.
 
The Counseling Spanish-Speaking Clients certificate program is relaunching, and we will begin admitting students into the program this spring. 

Educational Leadership
The department hosted a community-building event on Saturday, November 12th from 11:30 a.m. -1:30 p.m. led by Dr. Lynn Hemmer's EDLD 6312 class. The event was hosted as an experience for scholar-practitioners in EDLD to GROW – Gain Relationships, Opportunities, and Wisdom. The event was attended by approximately 45 students, faculty, and staff.
 
The Higher Education Administration (HEAD) proposal for a new master's degree was approved by the TAMUCC University Curriculum Committee. The proposal now moves forward for review and potential approval by the Texas Higher Education Coordinating Board and the Texas A&M University System. The program is anticipated to start in Spring 2024.
Kinesiology
Students in the KINE 2326 Essentials of Fitness Professional Training created a workout and offered a FunFit session at two local events: the City of Corpus Christi's Safe Fun Fit on October 29, and the Antonio E. Garcia Arts & Education Center and YMCA Community Health Fair November 5.

Garcia Center
The Center will host the 39th "Navidad de Los Ninos," presented by the Westside Business Association. This event brings over 800 children to the Center, providing treats and Santa photos in an area of high need.
 
The Center received $4,500 from Pin Oak Group to provide a turkey and a bag of groceries to over 125 families.
 
The Center received $6,160 from Pin Oak Group to support the purchase of 4 pottery wheels. The Center is working with the Art Museum of South Texas to provide paid ceramic art programs to adults, while offering free ceramic arts to area children.
 
On December 15, Driscoll Health Plan will  present a check for $4,700 to the Garcia Center to support the Barrio Writers summer program and the Garcia Center Ceramics Art Program.
 
The Center was presented with $60,000 on October 26th from Valero Benefit for Children. This is the 2nd year Garcia Center was invited to participate and submit for funding. The Center will appropriate funds for programming and mental health. 
 
The Center was presented with $1,000 from the Westside Business Association to assist with expenses for the front entrance mural and ongoing projects. 
 
The Center was presented with $500 from the Friday Morning Group to assist in the purchase of planters for the front entrance of the Center.
 
On October 27, the Veterans Band of Corpus Christi (Mr. Ram Chavez) was presented with a flag pole and flag at a heartfelt ceremony during the Dia De Los Muertos Kickoff Event.
 
Superior HealthPlan will continue to support the Garcia Center's Hygiene Closet, enabling the purchase of products for people in need. So far in 2022, the Center has serviced over 250 families plus over 100 in the homeless population.  
 
The Port of Corpus Christi and NuStar Energy have invited the Garcia Center to participate in their 25th Annual "A Tree For All." 20 Garcia Center families have been selected as "A Tree for All" recipients. The families will receive a tree, tree stand, and ornaments.
 
The Junior League of Corpus Christi will host their  Christmas Tree giveaway at the Garcia Center on December 16th. 30 families will receive one of the trees that are currently on display at the Art Museum of South Texas Reading Wonderland Christmas Tree Forest. If you know of any students or families in need of a tree, please have them contact the Center. 
 
The Garcia Center has partnered with The Coastal Bend Food Bank and will be participating in the Back-Pack-Program to help alleviate child hunger. The program is designed to give children living in extremely food-insecure homes food for the weekend.
Military Science
The TAMUCC Islander Battalion celebrated Veterans Day week in conjunction with the TAMUCC Student Veterans Organization. We began the week Monday by raising the National Colors for the University followed by a ruck march around the campus; participated in a salute to the services ceremony on Tuesday; and led ROTC, university students, and a group of high school prospects in a 22 pushup challenge to acknowledge the loss of 22 veterans to suicide each day.
 
We held our annual Fall Field Training Exercise (FTX) at McGloin Ranch in Sweeney Switch, TX,  11-13NOV. The Cadets participated in three days of tactical training throughout the ranch to help build their confidence, tactical skills, and team-building abilities. Cadets were challenged physically and mentally to prepare them for a regional ROTC program FTX in the Spring with three other universities.
 
On November 17, 2022, we acknowledged the outstanding achievements of our Cadets throughout this semester by conducting our semester awards ceremony to recognize Cadets who went above and beyond in physical training, volunteering service, and leadership. We had the pleasure of presenting over 60 awards in six different categories. We thank our Cadets for their hard work and leadership!
 
We conducted several Color Guard events in November including the Chamber of Commerce Corpus Christi State of the Port presentation at the Ortiz Center. We look forward to several events in December to wrap up the semester such as the Clinical Teaching Induction Ceremony, College of Education Hooding Ceremony, ROTC Commissioning Ceremony, and Commencement.
ECDC
Cuteness alert as the school will celebrate a winter spirit week December 15-22, with preschoolers and staff dressing for different themes each day.