Campus Activities Board
What is CAB?
Campus Activities Board (CAB) is a student led organization focused on providing programs and opportunities for students, staff and faculty of the Texas A&M University – Corpus Christi (TAMU-CC) community. CAB members are dedicated to creating a safe and fun environment for our community to enjoy entertaining events and activities through extensive planning and organization. Additionally, CAB is devoted to providing opportunities for TAMUCC students to learn and develop leadership and social skills through meetings, retreats, socials and other activities.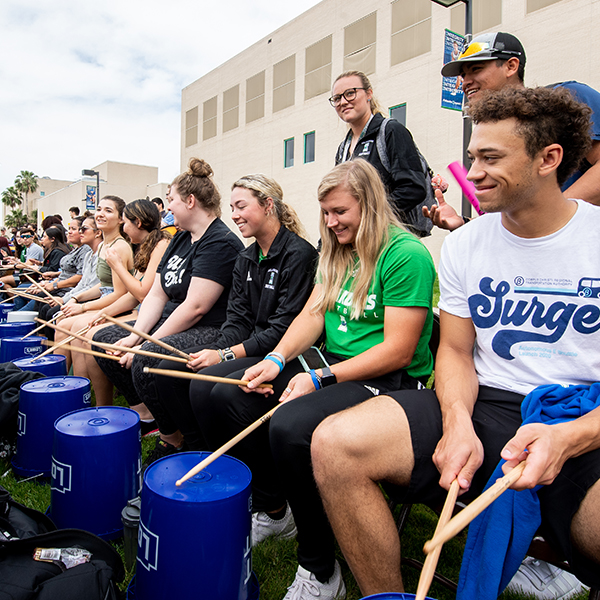 Who can join CAB?
ANY student who is currently enrolled is eligible to apply for membership in CAB. NO student will be denied membership because of race, color, sex, sexual orientation, gender identity, religion, national origin, age, genetic information, veteran status or disability. 
How do I join CAB?
In order to become a member of CAB you will need to complete an application on I-Engage. In the application, you will have the opportunity to a committee based on your interest. Once you have been accepted as a member of CAB you will be required to attend weekly meetings and work events to maintain active membership status. 
Why should I join CAB?
CAB provides opportunities to build lifelong friendships, community service, and a chance to develop a variety of skills. Some of those skills include Event Planning, Marketing, Leadership, Organization, Teamwork, Decision making, and much more! Joining CAB allows students to be involved on campus and build their Islander community.  
CAB's Core Values: 
Fun 
Respect 
Acceptance 
Community 
Servant Leadership