Student Organizations
Collegiate Entrepreneurs' Organization

A premier entrepreneurship network with chapters on university campuses across North America and beyond.
Advisor: 
Dr. Andrew Johnson
MBA Student Network Organization

A professional organization aiming to create a robust, active network of TAMU-CC MBA candidates and alumni. 
Advisor: 
Dr. Chuleeporn Changchit
Society for Advancement of
Management (SAM)
Student chapter for the international SAM organization
Advisor: 
Dr. Katherine Roberto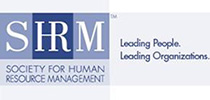 Society for Human Resource Management (SHRM)
Organization for human resource management professionals and students.
Advisor: 
Ms. Toni Nerren
Student Accounting Society (SAS)

An information club for accounting and business majors
Advisor: 
Dr. Anita Reed
Student Economic Association (SEA)
Founded in 2001, the Student Economics Association promotes understanding of economic thought and issues within the College of Business and the Texas A&M University-Corpus Christi
Advisor: 
Dr. David Hudgins
Student Finance Association
The organization for students interested in finance, wish to enrich real-world knowledge, gather experiences, expand networking, and achieve success. We hold meetings, speakers' visits, companies' tours, tournament, and other activities for student who want to involve in school life and learn more about the real world.
Advisor: 
Dr. Armand Picou