Meet the Team
An Academic Advisor is assigned to each undergraduate business student based on the first two letters of their last name (see the letters in parenthesis next to the advisor's name).
Dr. 
Andrew Johnson
, is an associate professor of management at Texas A & M University–Corpus Christi. He was named Associate Dean for Student Success in 2021. In this role, he manages Bachelor of Business Administration undergraduate program enrollment, student engagement opportunities, undergraduate advising, and serves as a member of the management team for the College. Dr. Johnson earned a PhD in Business Administration with an emphasis in Organization Studies and Management (Strategic Management) from the University of Texas at San Antonio in 2015. He holds a BBA in Management, MS in Liberal Studies, and MA in Political Science from Tarleton State University. Prior to his current academic appointment, he served as Chief of Staff to a Texas State Representative. A native of north Texas, he is a former local elected official. Dr. Johnson is an author on 30 peer-reviewed journal publications and over 40 conference presentations. He routinely serves as a reviewer on academic journals and is a member of the Academy of Management and Southern Management Association. He was awarded Researcher of the Year in 2019, Faculty Service Award in 2019, and Professor of the Year in 2021, by the College of Business. Dr. Andrew Johnson can be contacted at 
Andrew.Johnson@tamucc.edu
.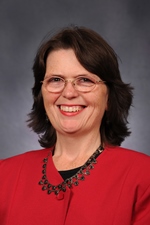 Mrs
. Katharine Perez
 (advises 46+ hours and last name K–Z), Academic Advisor with the College of Business since 2002, advises all business majors.  She has worked on campus in other capacities since 1996 and holds a BBA in General Business, MBA and MS degrees in Educational Technology from Texas A&M University-Corpus Christi. Her hobbies include traveling, spending time with her dogs, and Country music and dancing.  Please feel free to contact her at 
katharine.perez@tamucc.edu
.
Mr. 
Alberto "Albert" Royo
 (advises 46+ hours and last name A–J), Senior Academic Advisor, joined the College of Business in 1994. He received a B.B.A in General Business from Corpus Christi State University (now Texas A&M University-Corpus Christi). Albert manages the Undergraduate Advising Center and advises all business majors. He represents the College of Business on a number of college and university committees. Outside of the office, Albert enjoys watching sports (soccer in particular), traveling, listening to music, movies and playing the guitar. Albert can be reached at 
Alberto.Royo@tamucc.edu
.
After receiving an Associate in Applied Science Degree from Del Mar College, Dr. Patricia Hill began work at Texas A&M University-Corpus Christi in the College of Education in 1989. Each semester she met students who were working, had families, and graduated within a time frame that worked with their busy schedules.  Students were an inspiration for Dr. Hill to complete her bachelor's, master's, and Ph.D. programs at TAMU-CC.  Professionally, Dr. Hill had the opportunity to teach high school, and at the University held positions of Certification Officer, Transfer Counselor, Director of the Islander Transition Center, and Director of Transfer Admissions Services.  Dr. Hill retired from TAMU-CC in August of 2018 and had the privilege of returning part-time to TAMU-CC, College of Business, as Academic Success Coordinator for the BBA on-line program January of 2019.  Personal Philosophy: Life will have ups and downs, but the secret to success is "Persistence" and success is defined by one's own passion. Patricia.Hill@tamucc.edu.
Ms. De Parker, RELLIS Academic Advisor for business. Please feel free to contact her at De.Parker@blinn.edu