Morgan Summer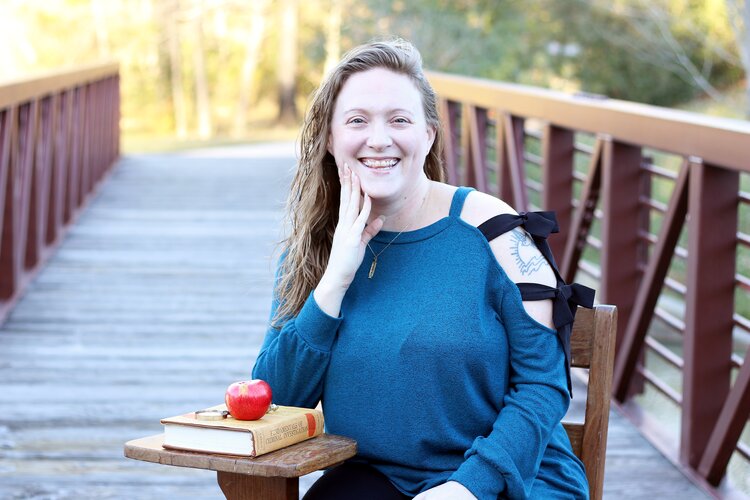 An alumni of Texas A&M Corpus Christi, and of the Young Author's Writing Camp, Morgan Summer discovered her passion for writing—and the foundation for what would become her crime fighting heroin series, while having a conversation with a dear mentor. Her novels crafted for people of all ages, engaging readers in a diverse universe of mystery and suspense, exploring the struggles of a high school teacher ricocheting between the safety of a married life, and the thrill of investigation. Please enjoy this snippet of Morgan's incredible prose, and keep a look out for the Jean Stone series of novels.
Across the room, Nora stared at the man she was falling in love with every minute of every day. A man who was kind, caring, and, let's not forget, handsome. Blue piercing eyes, white hair, with pale porcelain skin of Dutch descent. An entrepreneur with a good Christian heart; who was never ill-tempered. He told her she was beautiful, loving, and the woman of his dreams. Yesterday he told her he was falling in love. But this man was married with a family while she has a husband and two young boys of her own, an forbidden relationship doomed from the start. The icing on the cake was he was her boss.
It is the early 50's in Sun Valley, California, where kids only went inside the house when the streetlights came on at dark. Where time was spent at the beach catching waves, and straight hair and a tan were the accessories. Nora Woods was a young woman of 24 with two young boys who looked just like their dad. A 4th generation Cherokee descendant, Charles had jet black hair, dark eyes, and a man's demeanor. They were high school sweethearts, but his dependence on the family curse "alcohol" and wandering eye presented many difficulties in the Woods household. Two years ago, they left their sleepy little North Texas town for the west coast for a fresh start and to make more money. Both had yet to materialize. Charles worked odd jobs to put food on the table until Nora could get on at this current company. The owner, JD Kelly, was a generous man who gave her a chance as a secretary when she had no experience other than being a stay-at-home mom. A man who is secretly stealing her heart away with each passing day.