About Us
Welcome to the Department of English at Texas A&M University-Corpus Christi.  Our department offers a strong program and diverse course offerings in literature, linguistics, and rhetoric and composition.  Our faculty members are active  professionals with a broad range of expertise covering British and American literatures, as well as community literacy, service learning, linguistics, and ethnography.
Our department has a long tradition of excellence in teaching, scholarship, and service to the University and the community, as evidenced by the numerous awards that we have received over the years.
The English Department supports a variety of events, activities, and opportunities for our students. For example, we have a Sigma Tau Delta chapter (English honor Society), SAGES (Student Association of Graduate English Scholars), visiting poets and novelists, open mic events for students to present their work, Haas Writing Awards for student writers, workshops, and The Windward Review, a literary and arts publication for student and faculty creative writing.  The Department also sponsors an annual summer Young Authors' Camp for middle school students, a University Authors's Day, which brings high school students together with English faculty and students for workshops with a published writer, and the Coastal Bend Writing  Project, an organization for local teachers that promotes quality writing instruction in schools.
At the undergraduate level, English majors will choose an emphasis in Literary Studies or Writing Studies. The Literary Studies emphasis provides students with the skills to interpret and write about texts, including literary and filmic, within a range of historical and cultural contexts. The Writing Studies emphasis allows students to develop their abilities to use writing in a variety of contexts and for a variety of purposes, and to develop an understanding of how writing operates in the world, through studies in rhetoric, literacy, and writing. Both tracks give students skills as critical thinkers and communicators that will prepare them for a variety of different career paths, including law, business, teaching, and the sciences, as well as for graduate study.
The undergraduate English program also offers curricula for secondary English certification, minors in Literary Studies and Creative Writing and certificates in Writing for Non-Profits and TESOL. It also participates in the interdisciplinary minors of Technical and Professional Writing and Women and Gender Studies (see descriptions under "Interdisciplinary Minors").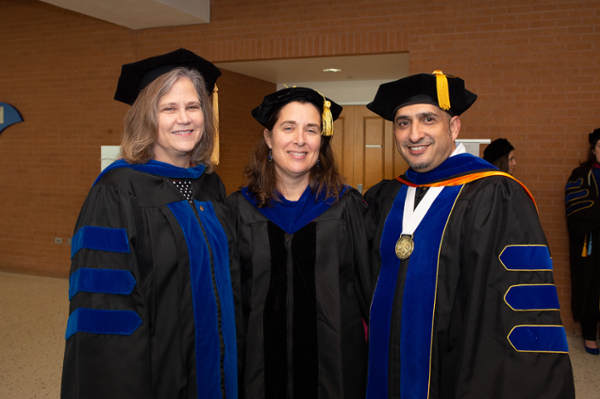 At the graduate level, our M.A. program offers  all candidates the opportunity to grow intellectually and creatively through the advanced study of language and literature.  This program is committed to excellence, timeliness in keeping abreast of current developments in the field, and an integrated conception of English as a field of study.  
We also have a variety of scholarships and assistantships available for our students.
I encourage you to spend some time exploring our web page and familiarize yourself with our Department.  Please feel free to contact me if you have any questions about our program.
Dr. Catherine Quick Schumann
Chair, Department of English