Outstanding Graduate Awards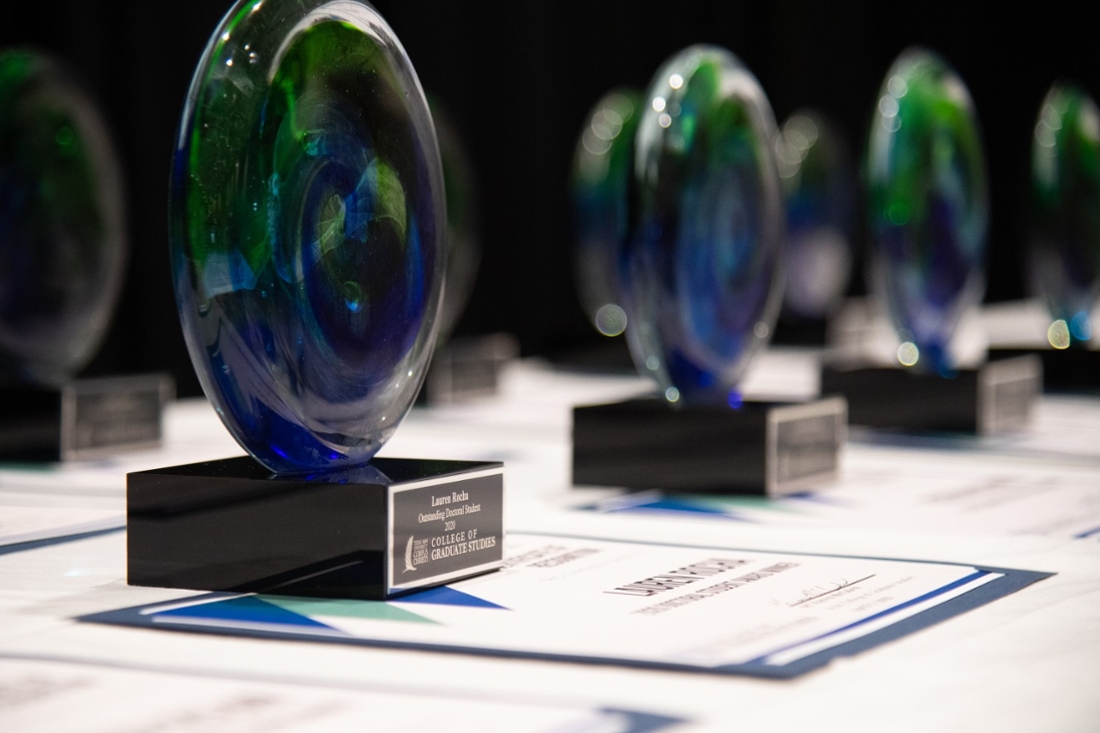 The Outstanding Graduate Awards recognize graduate students, faculty, and alumni for exceptional achievements and contributions both academically and professionally.
Established in 2013, the awards showcase and celebrate the hard work, dedication, and impact of our Islander students and faculty to the graduate community and beyond.
On April 4, 2023, The College of Graduate Studies recognized seven outstanding graduate assistants, students, faculty, and alumni.
Award Winners:
Outstanding Master's Student - Joely Diaczenko
Outstanding Doctoral/MFA Student - Isabel Santos
Outstanding Teaching Assistant - Marilyn Nicol
Outstanding Research Assistant - Nathan Black
Outstanding Master's Mentor Award - Dr. Shawn McCracken
Outstanding Doctoral/MFA Mentor Award - Dr. Keisha Bahr
Islander Impact Award - Kenneth Erben, Assistant Chief, Corpus Christi Fire Department
Past Outstanding Graduate Awards