Valerie Ferdin, Alumna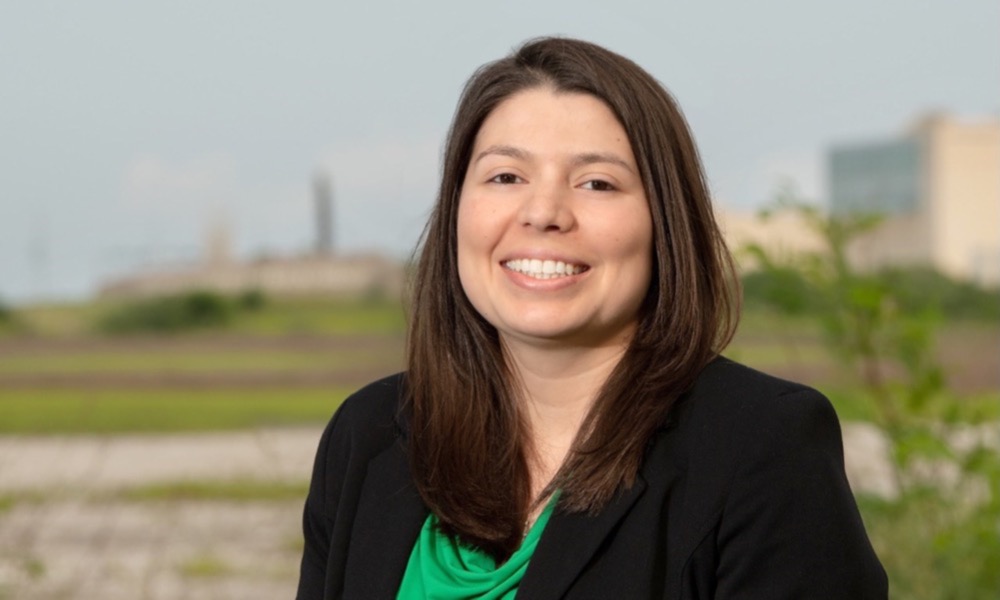 Islander alumna, Valerie Ferdin, '13, '15, earned a Bachelor of Science in Mechanical Engineering and a Master in Business Administration from Texas A&M University-Corpus Christi. She has worked for Baker Hughes, an energy technology company, for the last 10 years. Baker Hughes is based in Houston, Texas.
In her current role, Ferdin works as an Additive Manufacturing Customer Engagement Leader, where they produce 3D parts that are made from metal powders or polymers. In her current role, she utilizes her MBA as she works to develop the business for various engineering projects that are made there. She has also worked for two Baker Hughes subproduct companies and started with the company as a Field Based Designer for Drill Bits where she designed PDC drill bits which are used to drill a wellbore through rock formations to access oil or natural gas resources. She also has experience in the Completions and Wellbore Intervention product line where she worked on PathMAKER™ formation mill designs for casing exits. PathMAKER formation mills ensure efficiency and reliability for the most challenging intervention operations.
Ferdin is very satisfied with her career because of how many engineering projects she has seen and worked on throughout the years. 
"Seeing a lot of the projects, project management, and how to tackle on an engineering project while at Texas A&M University-Corpus Christi really helped paved the way," Ferdin said. "What I took away from my time [at TAMU-CC] is that I always had an opportunity."
Texas A&M-Corpus Christi prepared Ferdin for occupational success by allowing her to participate in several engineering projects. She was involved in extracurricular activities such as the McNair Scholars Program and the Louis Stokes Alliance for Minority Participation (LSAMP), where she conducted research in plasma engineering and in remote operated vehicles (ROV). Through this research, Ferdin was able to apply what she learned in class to real world settings. One of her final projects—a capstone project—challenged her to think critically with a team to create an unmanned aerial vehicle (UAV) that transformed into a remote operated vehicle (ROV). The idea was for it to resemble a plane that would bring materials to an offshore rig.
"The skills learned through capstone carry over for years", Ferdin said. "Capstone prepared me a lot for my job and career."
Capstone taught her about the problem scope, time management and presentation skills, and how to receive feedback from peers, elders, and leaders.
Ferdin's advice to those interested in engineering is that she hopes engineering is "their passion or something they love," because engineering "is very challenging." She said is important for students to know what area of engineering they want to focus on early on.