Contact Advisors
Science and Engineering Academic Advising Center
Administrative Assistant

Office hours are M-F 8 a.m. to 5:00 p.m.

LOCATION: Center for Instruction, Suite 350 D
PHONE: (361)825-3928 
Appointments: 
You may schedule a Web-Ex (Online) or Phone appointment at this time via the following link.
https://tamuccadvising_science.timetap.com or QR Code:
Late Policy:  Web-ex and Phone appointments are currently offered. If you are late to your appointment, the advisor may request you reschedule to ensure you have a successful meeting.  We understand some times unforeseen circumstances may cause you to be late, but being late may have a ripple effect on the Academic Advisor meetings with other students also scheduled for their appointment time.   Keep in mind that some advisor's availability may be limited during high peak periods and your rescheduled time may be delayed.  If you find yourself in this situation, please contact the front office as soon as possible, 361-825-3928.
Canceling appointments:  If you need to cancel a scheduled appointment, please contact the front office at 361-825-3928 as soon as possible. This could potentially open up a time slot for another student if done so at least 24 hours in advance.
Not sure who your assigned Academic Advisor is?  Students are assigned by major and classification level. Please see below.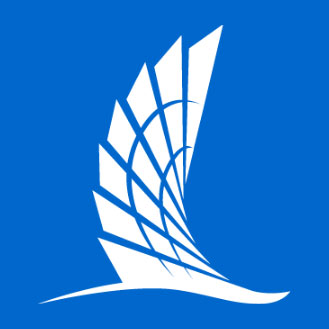 Vacant
Academic Advisor 
vacant@tamucc.edu
Undergraduate Degrees:  
BS Biology, Last Name (A-N)  
BS Biomedical Sciences (Forensics concentration), Last Name (O-Z)
BS Biomedical Sciences (Pre-Professional concentration), Last Name (O-Z) 
Biology Minor
To schedule a meeting: https://tamuccadvising_science.timetap.com
---
Samuel Ramos
Graduate Academic Advisor
samuel.ramos@tamucc.edu
Graduate Degrees:
MS Biology 
MS Coastal and Marine Sciences 
MS Computer Science 
MS Environmental Science  
MS Fisheries and Mariculture 
MS Geospatial Systems Engineering  
MS Marine Biology 
MS Mathematics  
PhD Degrees:
PhD Coastal and Marine System Science 
PhD Geospatial Computer Science 
PhD Fisheries and Mariculture
PhD Marine Biology
To schedule a meeting: https://tamucc-graduateadvising.timetap.com
Jenessa Hernandez
Academic Advisor 
jenessa.hernandez@tamucc.edu
Undergraduate Degrees:  
BS Atmospheric Science
BS Geology  
BS Environmental Science  
BS Physics 
BS Chemistry  
BS Biology, First-Year Students (Less than 30 Semester Hrs)
BS Biomedical Sciences, First-Year Students (Less than 30 Semester Hrs)
Minors:
Environmental Science
Geology
Physics
Atmospheric Science
Chemistry
To schedule a meeting: https://tamuccadvising_science.timetap.com
Stephanie Hock
Academic Advisor 
stephanie.hock@tamucc.edu
Undergraduate Degrees:  
BS Clinical Laboratory Science
BS Biology, Last Name (O-Z)
BS Biomedical Sciences (Forensics concentration), Last Name (A-N)
BS Biomedical Sciences (Pre-Professional concentration), Last Name (A-N)
To schedule a meeting: https://tamuccadvising_science.timetap.com
Crystal Trevino
Martha Simcik
Senior Academic Advisor
martha.simcik@tamucc.edu
Undergraduate Degrees:
BS Geographic Information Science
BS Civil Engineering
BS Industrial Engineering
Minor:
Geographic Information Science
Geography
Undeclared Major Status:
BS Undecided
Pre-Civil Engineering
Pre-Industrial Engineering
Post Baccalaureate Certificate:
Geographic Information Science
Geomatics
To schedule a meeting: https://tamuccadvising_science.timetap.com