Social Engineering in Cybersecurity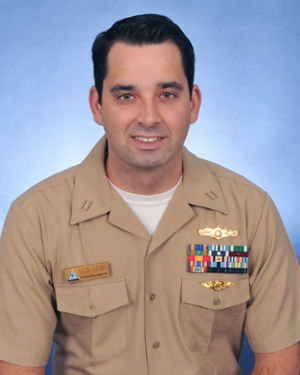 Speakers: LT Dustin Chapman and ENS Luke Loehr, United States Navy
Topic: Social Engineering in Cybersecurity
Date/Time: October 27, 11:00 am - 12:00 pm
Location: Join online (Zoom, auto-generated captions available)
Bios:
LT Dustin Chapman, a native of Waverly, Kansas, enlisted in the United States Navy and completed Cryptologic Technician Technical "A" School in 2005. His first tour was at Fleet Air Reconnaissance Squadron ONE (VQ-1).  He flew 235 missions supporting Operation IRAQI and ENDURING FREEDOM, amassed 1,900 flight hours during nine deployments to Fifth and Seventh Fleet from 2006 to 2010.  He was selected in the Military Operational Electronic Intelligence Signals Analysis Program (MOSAP) and reported to Navy Information Operations Command (NIOC) Colorado in 2010. 
While attached to NIOC Colorado, LT Chapman completed the MOSAP program and taught multiple National Cryptologic School (NCS) courses.  He then transferred to Carrier Strike Group FOUR (CSG-4) to certify 30 over ships prior to their deployment.  In 2016, he was selected for a commission, as a Limited Duty Officer (LDO) and graduated from Columbia College with a B.A. in History.
In 2016, LT Chapman reported to the USS SAN JACINTO as the Signals Warfare Officer.  He led 24 Sailors and five Chief Petty Officer to satisfy all Cryptologic and Intelligence requirements while deployed to Fifth and Sixth Fleet.  Following, the sea tour he transferred to Naval Aviation Warfighting Development Center (NAWDC) in 2018.  He served as the Maritime Intelligence, Surveillance, and Reconnaissance (MISR) Weapons School Curriculum manager in which he led three courses and graduated 16 Officers and six enlisted Sailors.  His leadership yielded the MISR Weapons School to be accredited as a master's degree in Aerospace Operations and Tactics by Staffordshire University. 
He reported to NIOC Texas in February 2022 and will serve with the 600 Cyber Mission Team.  He is married to Kristina Chapman and they have four children, Brody, Adalynn, LJ, and Wells Chapman.
ENS Luke Loehr is a native of Inver Grove Heights, Minnesota. In May 2021, he graduated from the United States Naval Academy with a Bachelor of Science in Cyber Operations and commissioned as a Cryptologic Warfare (CW) Officer.
During his tenure at the Naval Academy, ENS Loehr completed internships with Booz Allen Hamilton and MARFORCYBER. ENS Loehr was also a four-year member of the varsity men's basketball team.
Upon commissioning, ENS Loehr served a TAD assignment with the physical education department at the United States Naval Academy until September 2021. He then completed the Cryptologic Warfare Officer Basic Course at IWTC Corry Station and the Information Warfare Basic Course at IWTG Norfolk. ENS Loehr reported to NIOC Texas in January 2022 to begin his first tour as a CW Officer and has spent the past 10 months working in the Operations Directorate at NSA Texas.
ENS Loehr's awards include the Armed Forces Service Medal.
Accommodations: To request disability-related accommodations, please contact eirac@tamucc.edu or call 361-825-3154.
Add to your calendar