America's #1 College by the Sea
Our sunny setting along the heart of the Texas Gulf Coast makes Texas A&M-Corpus Christi a natural paradise where ample green spaces, nearby stretches of coastlines and the vast Gulf of Mexico provide not only fun, but relaxation and balance.
But make no mistake. TAMU-CC is also a nationally-recognized institution well-known for its innovative and rigorous academics, offering approximately 85 programs of study and highly sought-after research centers and institutes.
Welcome to the Island. Begin your bright future here.
Future Graduate Students
Graduate degrees prepare you for advanced professional positions and provide opportunities for additional insight in your field.
Our mission is to guide, cultivate, and collaborate with a diverse community of scholars and stakeholders providing expertise, oversight and resources that generate and disseminate higher education excellence in South Texas and beyond.
Your future begins at Texas A&M University-Corpus Christi!
Explore TAMU-CC
As you begin your collegiate journey, find an educational adventure like no other at Texas A&M-Corpus Christi. Nationally known for its academics, arts and research, you can begin your next step at the only university beautifully nestled on its own island.
Find out more about becoming an Islander today.
Explore Our Virtual Island
Experience the Island University from the comfort of your own home! We offer different ways for you to connect with us, attend virtual events, and learn about us.
How to Apply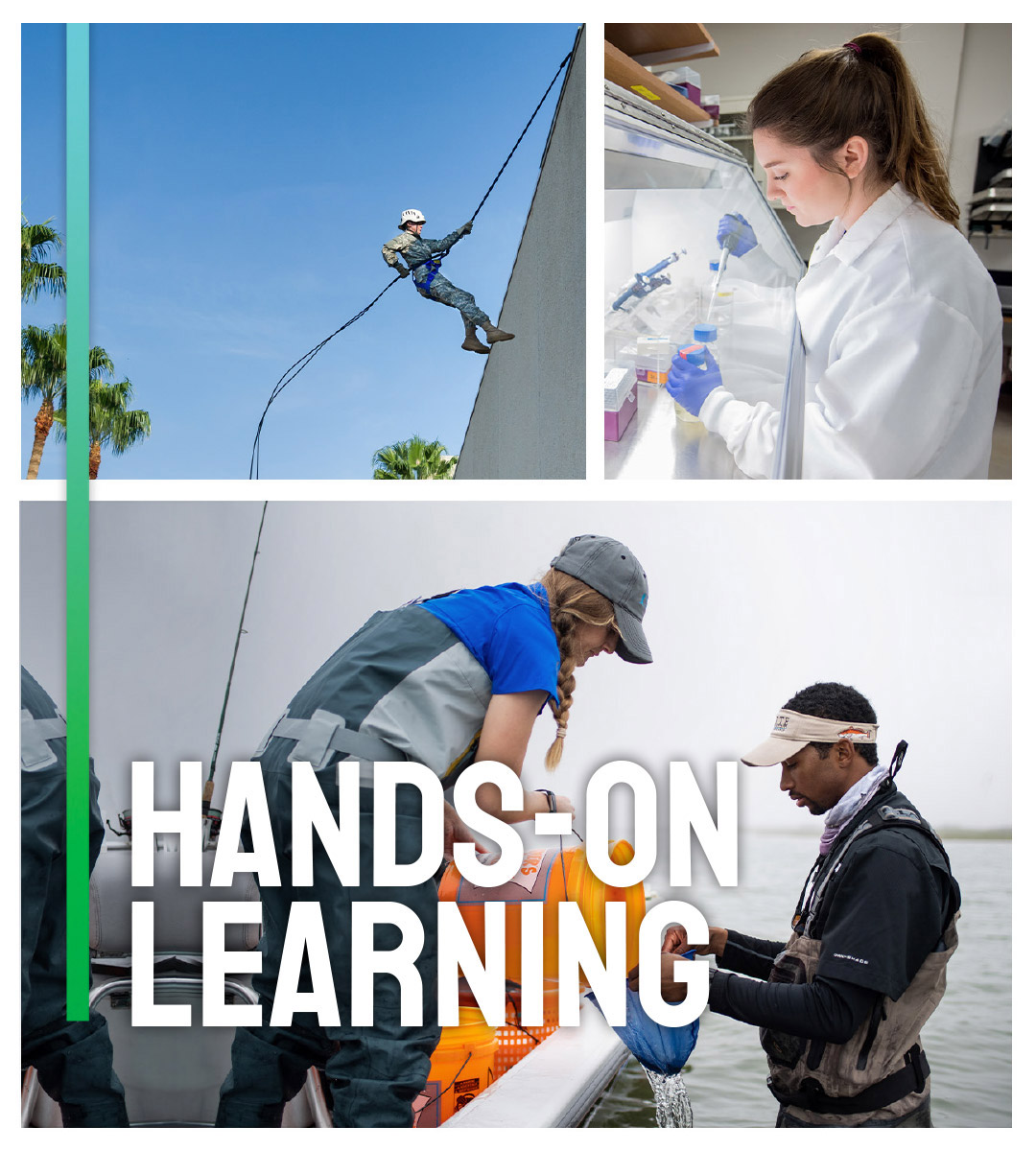 The journey to higher education is already an adventure. Now imagine that path takes you to a university located on its own island. Welcome to Texas A&M-Corpus Christi. Here, you'll enjoy a top-notch education in a vibrant community that is diverse, welcoming and supportive.
Take the first step to becoming an Islander.