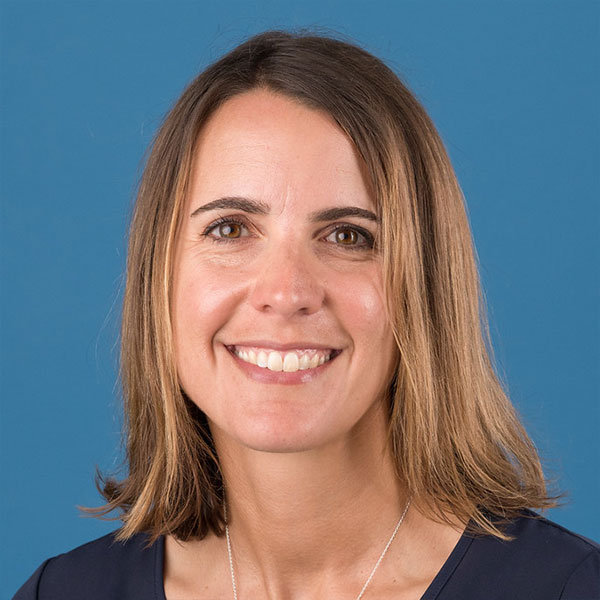 Jennifer Pollack
Harte Research Institute Chair for Coastal Conservation & Restoration
Harte Research Institute
Dr. Pollack is an Associate Professor in the Department of Life Sciences at Texas A&M University-Corpus Christi. Her research focuses on the conservation and restoration ecology of marine and estuarine organisms and habitats. She is interested in understanding how climate and human-caused changes in environmental conditions affect benthic communities, and how restoration can play a role in recovering ecosystem services lost due to habitat degradation.
Faculty Details
PhD, University of South Carolina, Marine Science
Marine Biology, Benthic Ecology, Marine Ecosystem Restoration, Food Webs, Conservation.
"Medium-term monitoring reveals effects of El Nino Southern Oscillation cycles on oyster reef restoration", Society for Ecological Restoration, 2021-01-01, (Other)
"Oyster reef restoration and research in the Texas Coastal Bend", Texas Coastal Bend, 2021-01-01, (Other)
"Serpulid reef fauna of Baffin Bay, Texas.", Texas Sea Grant, 2021-01-01, (Oral Presentation)
"Tidal Stream Index of Biotic Integrity of the Texas Coast", Tidal Streams Subcommittee (interagency workgroup); TCEQ, 2021-10-20, (Oral Presentation)
"Resilience in the Built Environment (Natural Infrastructure - Oysters and Oyster Reefs as Living Seawalls)", French-American Innovation Day (FAID), 2021-09-17, (Oral Presentation)
"Identify projects for RESTORE Bucket 2 that have questions this group is uniquely suited to address", United States Geological Survey (USGS) / HRI Collaboration Workshop, 2021-08-13, (Oral Presentation)
"Impacts February extreme weather had on the Coastal Bend and Baffin Bay", Coastal Bend Bays and Estuaries Program (CBBEP), Annual Meeting, 2021-07-14, (Oral Presentation)
"Raising the reef: updates on new and upcoming oyster reef restoration", Coastal Conservation Association (CCA) Aransas Bay Meeting, 2021-07-13, (Oral Presentation)
"A conceptual framework for assessing ecosystem health", Gulf of Mexico Oil Spill and Ecosystem Science Conference, 2020-01-01
"Developing indices of biotic integrity (IBIs) for tidal streams along the Texas coast", Surface Water Quality Monitoring Annual Meeting, 2020-01-01, (Oral Presentation)
"Applicability of the microfragmentation technique to propagate corals in a fisherfolk community in the Philippines", U.S. Aquaculture Society, 2020-01-01, (Oral Presentation)
"Coastal conservation and habitat restoration: A Gulf of Mexico prespective", Stony Brook Southhampton University, 2020-09-02
"Applicability of the microfragmentation technique to propagate corals in a fisherfolk community in the Philippines.", Aquaculture America 2020, 2020-02-10, (Poster)
"Ecosystem services and benefits of created reefs.", San Antonio Bay Partnership 10th Anniversary Conference, 2020-01-22, (Keynote/Plenary Address)
"Linking basic and applied ecology to provide recommendations for managing estuarine habitats.", CERF 2019 25th Biennial Conference, 2019-11-03
"Conservation and social science: rebuilding resilient habitat and community engagement", Coastal and Estuarine Research Federation, 2019-11-03
"Development of a bioassessment protocol for tidal stream systems along the upper Texas coast", Coastal and Estuarine Research Federation, 2019-11-03
"Overcoming the odds: restoration of Crassostrea virginica reef in St. Charles Bay, TX", Coastal and Estuarine Research Federation, 2019-11-03
"Examining in situ setting of oysters in a shallow Texas bay", Aquaculture 2019, 2019-03-08, (Poster)
"A Tidal Index of Biotic Integrity for the Texas Coast.", Benthic Ecology Meeting, 2018-01-01, (Poster)
"Effects of extreme freshwater events and Perkinsus marinus on Crassostrea virginica stress response.", Benthic Ecology Meeting, 2018-01-01, (Oral Presentation)
"Estimating enhancement of faunal production resulting from oyster reef restoration.", Benthic Ecology Meeting, 2018-01-01, (Poster)
"Lessons learned from a decade of oyster reef restoration in the Gulf of Mexico.", Benthic Ecology Meeting, 2018-01-01, (Oral Presentation)
"Oyster reef restoration effects on estuarine macrobenthos in St. Charles Bay, Texas.", Benthic Ecology Meeting, 2018-01-01, (Poster)
"Oyster reef restoration effects on estuarine productivity in St. Charles Bay, Texas.", Benthic Ecology Meeting, 2018-01-01, (Poster)
"Serpulid Reef Communities as Critical Habitat for Invertebrate Prey Resources.", Benthic Ecology Meeting, 2018-01-01, (Poster)
"The effects of a restored oyster reef (Crassostrea virginica) on estuarine nekton and infauna.", Benthic Ecology Meeting, 2018-01-01, (Oral Presentation)
"Beseres Pollack J. 2018. Oyster shell recycling and reef restoration in TX.", 2018-01-01, (Lecture)
"Oyster reef restoration in TX.", 2018-01-01, (Lecture)
"Oyster shell recycling and community-based habitat restoration in TX.", 2018-01-01, (Lecture)
"Effect of restored reef age and salinity on oysters and fauna in Matagorda Bay, Texas.", Benthic Ecology Meeting, 2017-01-01, (Oral Presentation)
"Evaluating Effects of Extreme Salinity Change on a Benthic Predator.", Benthic Ecology Meeting, 2017-01-01, (Oral Presentation)
"From research to practice: supporting conservation with science", Benthic Ecology Meeting, 2017-01-01, (Oral Presentation)
"Functional equivalence of offshore platforms and "Rigs-to-Reefs" artificial reef communities in the Gulf of Mexico.", Benthic Ecology Meeting, 2017-01-01, (Oral Presentation)
"Lessons learned from 10 years of oyster reef restoration in the Gulf of Mexico", Coastal and Estuarine Research Federation, 2017-01-01, (Oral Presentation)
"A spatial comparison of oyster isotope compositions and food resources along the Gulf coast.", Coastal and Estuarine Research Federation., 2017-01-01, (Poster)
"Effects of extreme freshwater events and Perkinsus marinus on stress response in Crassostrea virginica.", Coastal and Estuarine Research Federation., 2017-01-01, (Poster)
"Oyster Reef Restoration: Effects on Estuarine Macrobenthos.", Coastal and Estuarine Research Federation., 2017-01-01, (Oral Presentation)
"Oyster reef restoration: rebuilding stocks and ecosystem functions.", 2017-01-01, (Lecture)
"Tolerance of northern Gulf of Mexico eastern oysters to chronic warming at extreme salinities (2021)", Journal of Thermal Biology, (Journal Article, Academic Journal)
"Divergence in salinity tolerance of northern Gulf of Mexico eastern oysters under field and laboratory exposure (2021)", Conservation Physiology, (Journal Article, Academic Journal)
"Freshwater inflow and responses from estuaries across an extensive climatic gradient: An assessment of northwestern Gulf of Mexico estuaries based on stable isotopes (2021)", Limnology and Oceanography, (Journal Article, Academic Journal)
"Rapid development of restored oysters facilitates habitat provision for resident fauna (2019)", Restoration Ecology, (Journal Article, Academic Journal)
"Ecosystem resilience following salinity change in a hypersaline estuary (2019)", Estuarine, Coastal and Shelf Science, (Journal Article, Academic Journal)
"Salinity disturbance affects faunal community structure and organic matter on a restored Crassostrea virginica oyster reef (2019)", Estuarine, Coastal and Shelf Science, (Journal Article, Academic Journal)
"From ecological relevance of the ecosystem services concept to its sociopolitical use. The case study of intertidal bare mudflats in the Marennes-Oléron Bay, France (2019)", Ocean & Coastal Management, (Journal Article, Academic Journal)
"Dietary composition of black drum Pogonias cromis in a hypersaline estuary reflects water quality and prey availability (2018)", Fish Biology, (Journal Article, Academic Journal)
"Medium-term monitoring reveals effects of El Niño Southern Oscillation climate variability on local salinity and faunal dynamics on a restored oyster reef (2021)", PLOS ONE, (Journal Article, Academic Journal)
"Importance of Serpulid reef to the functioning of a hypersaline estuary (2021)", Estuaries and Coasts, (Journal Article, Professional Journal)
"Oyster growth across a salinity gradient in a shallow, subtropical Gulf of Mexico estuary (2021)", Experimental Results, (Journal Article, Academic Journal)
"Response of macrobenthic communities to changes in water quality in a subtropical, microtidal estuary (Oso Bay, Texas) (2020)", Experimental Results, (Journal Article, Academic Journal)
"Operationalizing blue carbon in the Mission-Aransas National Estuarine Research Reserve, Texas. (2018)", Coastal Management, (Journal Article, Academic Journal)
"Morphological assessment of the Eastern oyster "Crassostrea virginica" throughout the Gulf of Mexico (2021)", Marine and Coastal Fisheries, (Journal Article, Academic Journal)
"A socio-ecological imperative for broadening participation in coastal and estuarine research and management (2021)", Estuaries and Coasts, (Journal Article, Professional Journal)
"Long-term changes in contamination and macrobenthic communities adjacent to McMurdo Station, Antarctica (2020)", Science of the Total Environment, (Journal Article, Academic Journal)
"Crassostrea virginica dredge efficiency in Texas estuaries (2020)", Experimental Results, (Journal Article, Academic Journal)
"Characterizing fish-habitat associations through paired fisheries-independent and in-situ habitat assessments. (2020)", North American Journal of Fisheries Management, (Journal Article, Academic Journal)
"Oyster growth across a salinity gradient in a shallow, subtropical Gulf of Mexico estuary (2020)", Experimental Results, (Journal Article, Academic Journal)
"Structural and functional similarity of epibenthic communities on standing and reefed platforms in the northwestern Gulf of Mexico (2018)", Progress in Oceanography, (Journal Article, Academic Journal)
"Habitat assessment of a restored oyster reef in South Texas (2018)", Ecological Engineering, (Journal Article, Academic Journal)
"Evaluating the U.S. Estuary Restoration Act to inform restoration policy implementation: A case study focusing on oyster reef projects. (2018)", Marine Policy, (Journal Article, Academic Journal)
"Ecological structure and function in restored versus natural salt marsh habitats (2017)", PLOSOne, (Journal Article, Academic Journal)
"Integrated ecosystem services assessment: valuation of changes due to sea level rise in Galveston Bay, TX (2017)", Integrated Environmental Assessment and Management, (Journal Article, Academic Journal)
"How does a restored oyster reef develop? An assessment based on stable isotopes and community metrics. (2017)", Marine Biology, (Journal Article, Academic Journal)
"Moving forward in a reverse estuary: movement and habitat use of Black Drum (Pogonias cromis) under distinct hydrological regimes in Baffin Bay, Texas (2018)", Estuaries and Coasts, (Journal Article, Academic Journal)
"Does reef structure affect oyster food resources? A stable isotope assessment (2017)", Marine Environmental Research, (Journal Article, Academic Journal)
BIOL-4396 - DIRECTED INDEPENDENT STUDY
CMSS-5392 - THESIS I: THESIS PROPOSAL
CMSS-5393 - THESIS II: THESIS RESEARCH
CMSS-5940 - THESIS PROJECT RESEARCH
CMSS-6996 - RESEARCH
CMSS-6998 - DISSERTATION RESEARCH
CMSS-6999 - DISSERTATION DEFENSE
MARB-5394 - THESIS SUBMISSION
MARB-5940 - MASTER'S PROJECT RESEARCH
MARB-6392 - DISSERTATION PROPOSAL
MARB-6393 - DISSERTATION RESEARCH
MARB-6394 - DISSERTATION SUBMISSION
MARB-6940 - DISSERTATION PROJECT RESEARCH